Character Designs
The character designs in the game are based on the manga, the Materials Collection (preliminary sketches of all of the manga's characters done by the creator, Naoko Takeuchi), and creative liberties to make the game closer to the creator's vision than all other versions.
For starters, the Sailor Soldiers will all start with their "prototype" designs from the Materials Collection seen here: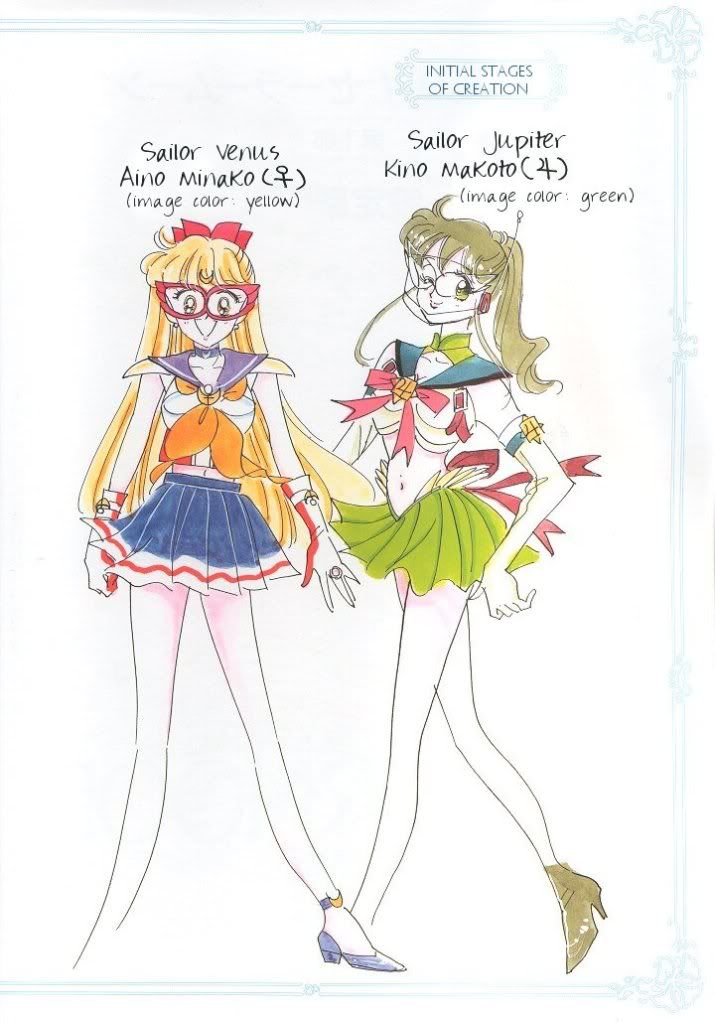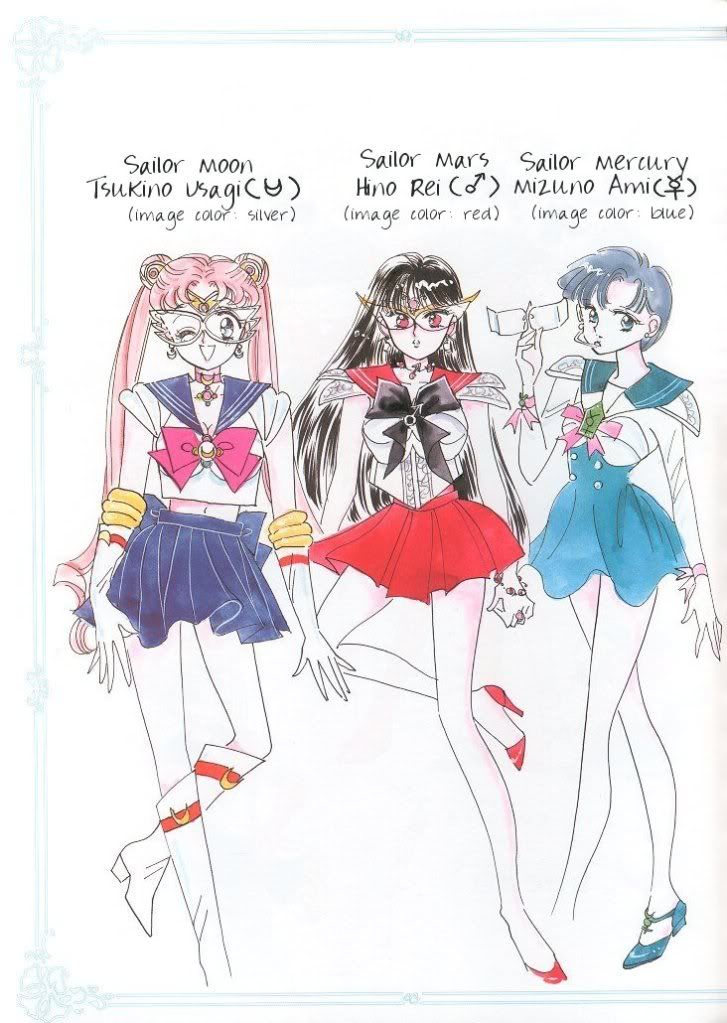 And when the identity of the Moon Princess is revealed, shift to their more uniform appearance. (While retaining their unique accessories based on the manga/Materials Collection designs. Jupiter's potpourri belt for example) Their hair and eye color will also change when they transform to give them a more disguised appearance.
See the Character page on the official site for a better look here:
http://pssmrpg.shades-of-blue-productions.com/characters.htm
Mouse over the characters to see the change from civilian to Soldier. Click to see their page bio!